ergolabs group sprl is a private company providing usability, ergonomics & interaction design services.
The company is led by Sacha Kocovski, a renowned ergonomist & usability expert who worked on the improvement of more than 400 technological products.
ergolabs group is located in Brussels (Belgium) and provide extensive expertise & training for Belgian and International customers.
---
We help you improve product performances like conversion, sales, client satisfaction & productivity
Solutions 
Website optimisation
Improve your website to reach your target, win new clients & improve conversion. Increase your Intranet & software efficiency too.
Product testing – Benchmarking
Measure your product quality by testing it in real-life situations with clients or potential customers.
Interface Design
Captivate your clients with simple, beautiful & structured interfaces.
Mobile applications & games
Develop practical, enjoyable mobile applications & games for your clients.
Audit
Increase efficiency & satisfaction by mastering risks & work environments.
Training & coaching in usability
Follow our extensive training sessions to acquire practical knowledge in ergonomics & usability.
---
Methods
Expert review (or heuristic evaluation)
Expert review (or heuristic evaluation) is a form of usability inspection where usability specialists judge whether each element of a user interface follows a list of established usability heuristics. Analysts evaluate the system with reference to established guidelines or principles, noting down their observations and ranking them in order of severity.
User tests
User testing is used to evaluate a product by testing it with representative users. In the test, these users will try to complete typical tasks while observers watch, listen and takes notes. Our goal is to identify usability problems, collect quantitative data on participants' performance (e.g., time on task, error rates), and determine participant's satisfaction with the product.
Eye tracking studies
Eye tracking technology is a useful tool for web design & user experience management. It can show which areas of a page are grabbing a user's attention and areas that are being ignored. Eye tracking is also useful in showing how a user searches for information.
Information architecture (IA)
Information architecture is the categorization of information into a coherent structure that help most people easily retrieve the information they are searching & understand it quickly. For information systems, IA refers mainly to the analysis and design of the Interfaces (GUI) & data, concentrating on content, navigation, their attributes, and their interactions.
Participative design – Focus group
A focus group is a form of qualitative research in which a group of people are asked about their perceptions, opinions, beliefs, and attitudes towards a product, service, concept, idea, or packaging. Questions are asked in an interactive group setting where participants are free to talk with other group members.
Card sorting
Card sorting is a user-centered design method for discovering the latent structure in an unsorted list of content or ideas. During the process, a group of subject or « users » are asked to sort a series of cards, each labeled with a piece of content or functionality, into groups that make sense to them.
Card sorting provide insight into users' mental models, illuminating the way that they often tacitly group, sort and label tasks and content within their own minds.
---
Clients
Since 2004, ergolabs group is helping numerous companies & organizations' improving their products, services & work environments. Our clients are mainly large corporate groups, SME & public institutions.
Lately, our experts worked for Adecco, AG insurance, Altran, Arcelor, AXA, Belgacom, CIRB, CPM, CSC, Eurobussing, France Telecom, La Redoute, La Région Wallonne, Le FOREM, McKinsey & Company, Media Markt, Mobistar, Monster.be, Orange, Proximus, Solvay, Speos, THALES group, ULB, UMons, etc.
Team – management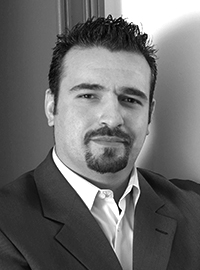 Sacha Kocovski
Ux expert – Managing Director (founder)
You want better products? Then focus on what really matters: the people that will actually buy & use them.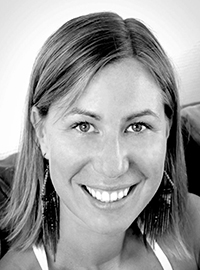 Marie Callandt
Design & Media consultant
Design is not about beauty, it's about sending the right message & allow a smooth interaction between the object and the user.
Need more info ?
You need help with the usability of one of your projects? Contact-us for a meetings & we'll be happy to discuss your needs (free of charge)